Holiday shoppers!
Tuesday December 17, 2013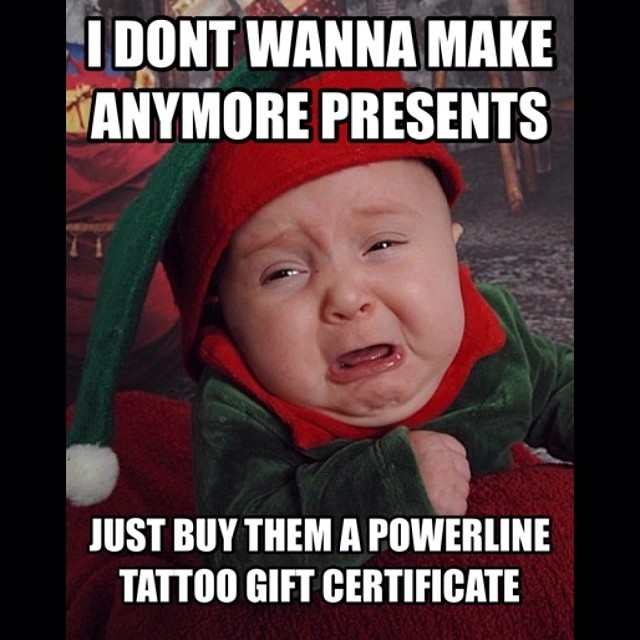 Don't upset the poor little elves! Come by and grab everyone on your "Nice List" a PowerLine Tattoo gift certificate-- sure to make you their favorite gift giver ever!
***We will be closed Tuesday, 12/24 through Thursday, 12/26 for the holiday!
***Also, we will be closing up just a tad early- 6:30 pm instead of 8pm- on New Years Eve (Tuesday, 12/31), and will be closed on New Years Day (Wed, 1/1/14). Sorry for any inconvenience, and make sure to have a safe and happy holiday!!