Last Minute Gifts Still Available!
Friday December 18, 2015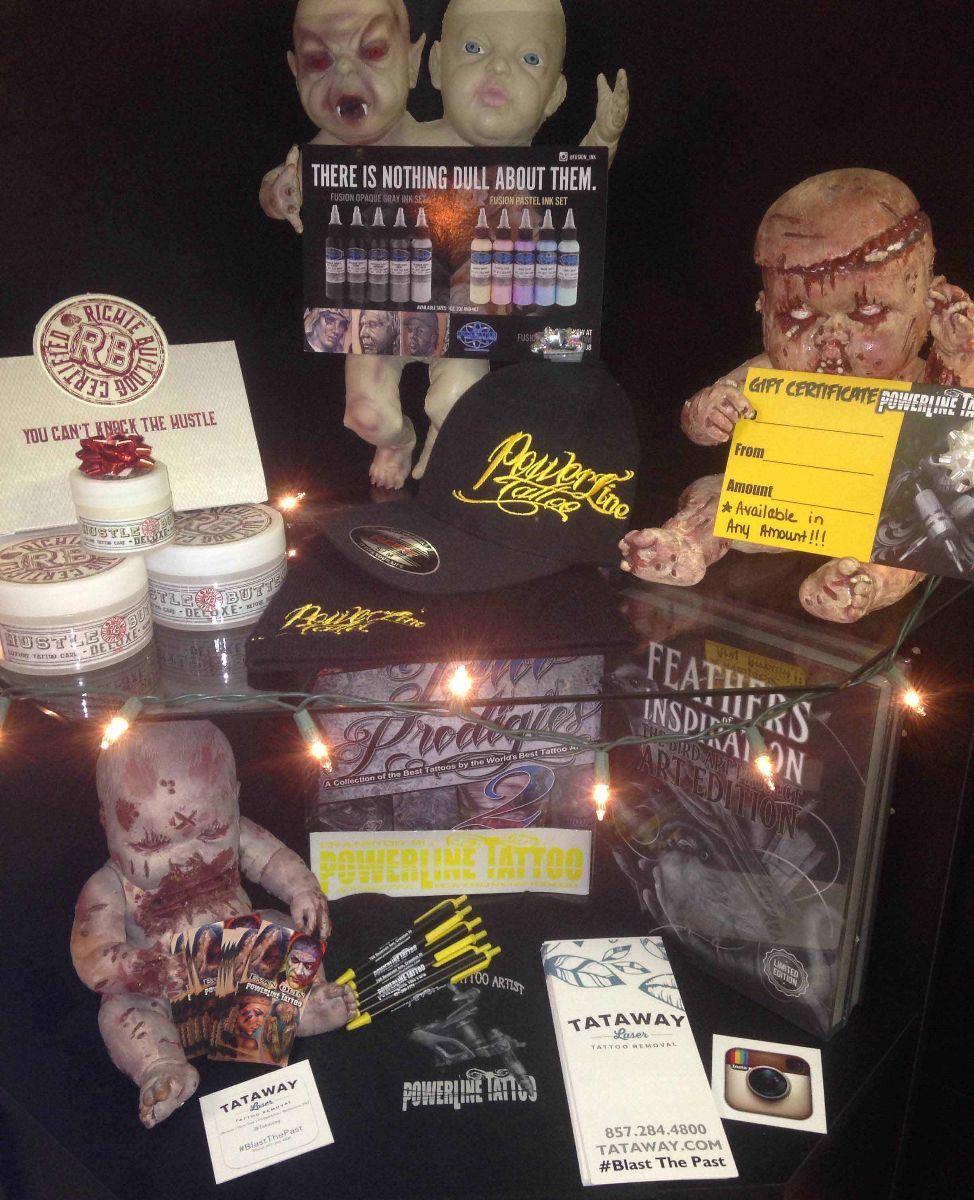 Only a few days left to grab gifts before the holidays! PowerLine Tattoo is your one stop shop for gifts and stocking stuffers! We have everyones favorite present, PowerLine Tattoo Gift Certificates, as well as Hustle Butter Aftercare, Shirts, Books, Hoodies, Hats & more! Come finish your holiday shopping with us and don't forget to get a little something for yourself.
Our hours this week and next are:
12/19, Saturday, 12-8 pm
12/20, Sunday, 12-6 pm
12/22 Tuesday, 12-8 pm
12/23, Wednesday, 12-8 pm
12/24- 12/26, CLOSED