Guest Artist- Amy Nicholls!
Thursday December 15, 2016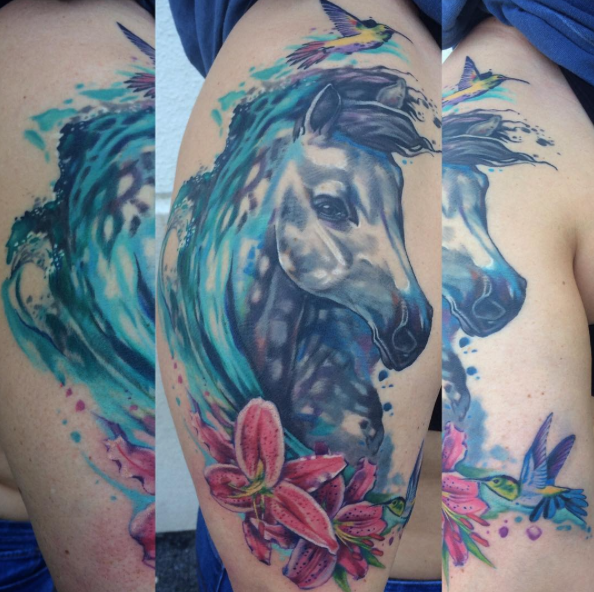 We are excited to announce that Amy Nicholls will be returning to PowerLine Tattoo for a guest spot January 22nd-29th! Amy is extremely versatile, but is currently focusing on watercolor and painterly/ realistic style tattoos.
You can check out her amazing work on her Instagram page @anichollstattoos!
For information about booking an appointment with Amy while she is in RI, please call or email the shop, PowerLineTattoo@gmail.com.