KEEP VOTING!!
Thursday February 16, 2012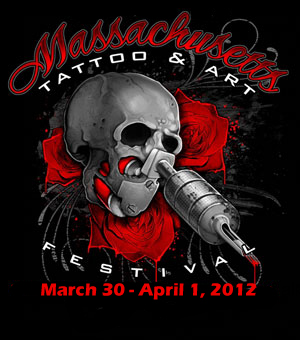 Hope everyone is doing well... Just wanted to send out a friendly reminder to keep voting for us for Best Tattoo Parlor in Providence of 2012 in the Phoenix! You are able to vote daily, so we're asking everyone to help us out! Let's make it "official" that we're the best shop in RI! Simply click on this link --> http://contests.thephoenix.com/thebest/providence/2012/vote then find TATTOO PARLOR under the SHOPPING category, and click on us! It takes about 5 seconds, and we'll really appreciate it!
Also, Evan and Shane just got back from the Philadelphia Tattoo Convention after a weekend of craziness! There were over 700 tattoo artists working at the convention, making it the biggest convention in the US. It was awesome to see how many people came out to the convention to check out all of the different artists from around the world, get tattooed, enter competitions, etc. It's evident that the industry just keeps growing, and more people are becoming interested in understanding the culture. It's amazing that what we're all so passionate about here at PowerLine is becoming more accepted and embraced by more people everyday.
We're all really excited to be back out in the convention circuit, so make sure to keep up with our convention schedule if you want to book appointments! The next convention we'll be hitting up is the Massachusetts Tattoo and Art Festival March 30-April 1. Contact us ASAP if you'd like to book an appointment at the show with Evan or Shane as they will be the artists working. Click on this link for more info-->http://www.zazaink.com/mtaf2011.html? ,