Tattoos of memories..
Thursday March 21, 2013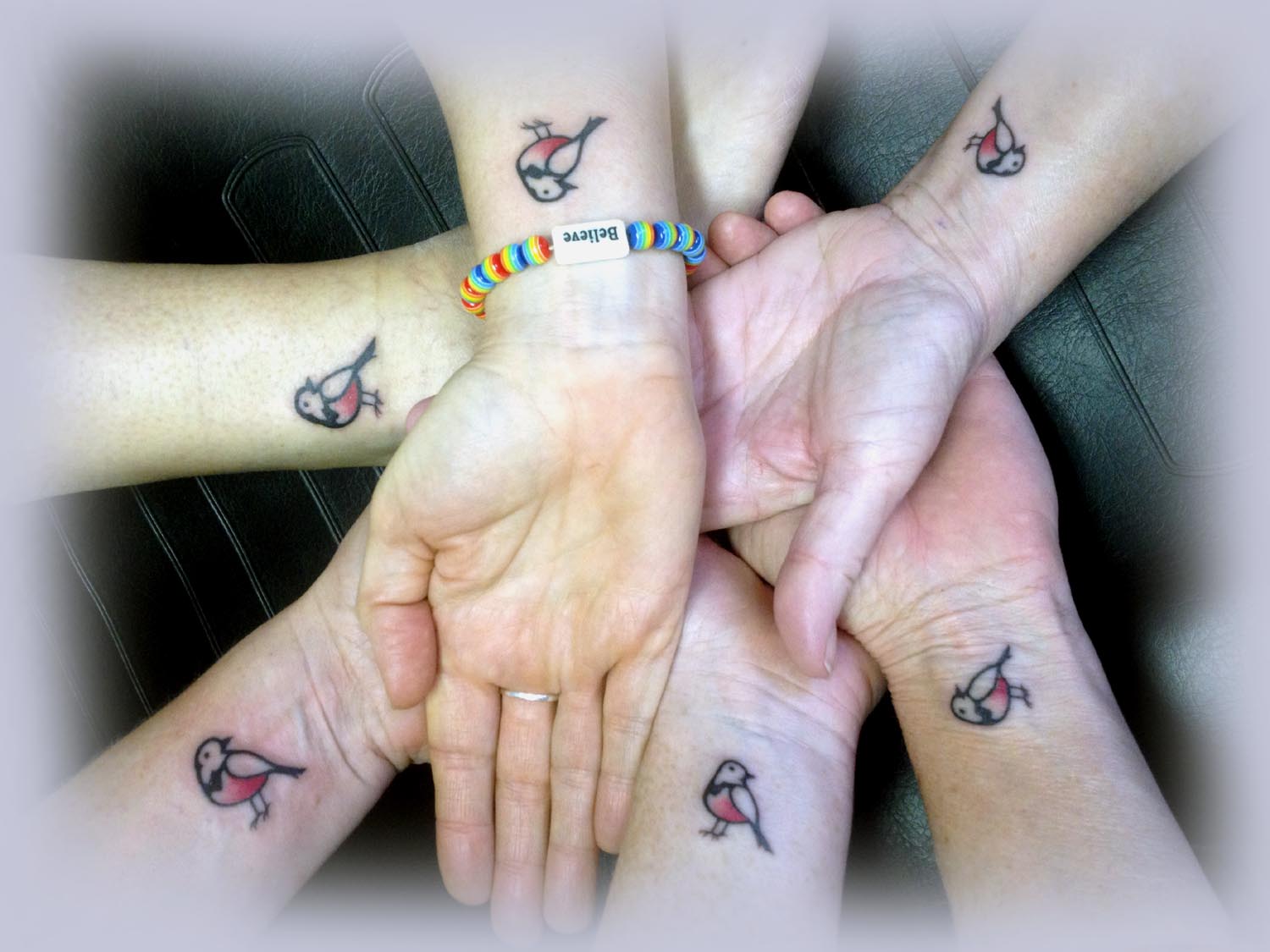 We recently had a group of sisters (and a niece!) come to the shop to all get matching tattoos in memory of their recently passed sister. They were all first timers, and chose the bird from the label of the whiskey they enjoyed together. Jay was honored to do these tattoos for them, and we all enjoyed helping to create such a special memory for these awesome ladies!